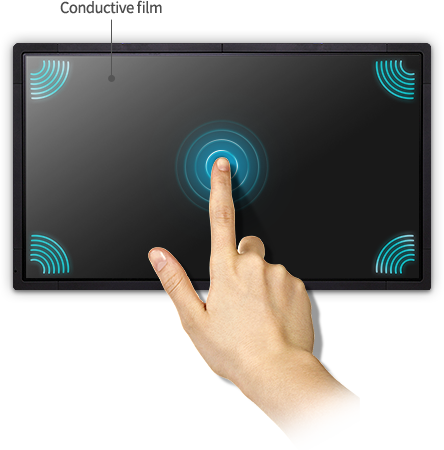 Surface Capacitive (SCAP)
The surface capacitive touchscreen consists of a conductive coating layer over glass with 4 wires at each corner. When the screen is touched, it detects current change to obtain the touch position.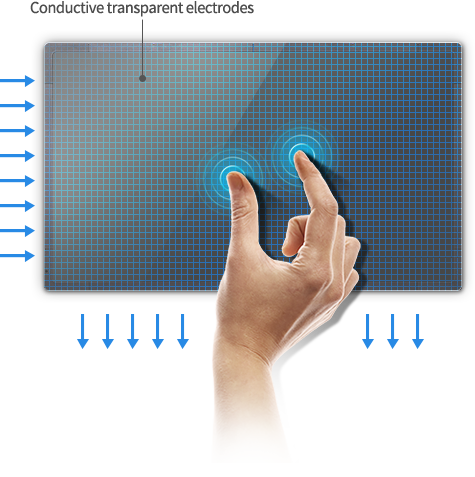 Projected Capacitive (PCAP)
The projected capacitive method utilizes clear conductive electrodes that create a checkerboard surface. Touch is detected through changes in electricity between the electrodes. The PCAP method and allows for multi-touch functionality.